Cut ties with your old phone plan
Contact us for a free consultation
What is VoIP?
VoIP stands for "voice over internet protocol." It's a system of hardware and software that uses the internet as a medium for transmitting voice packets over IP.
How is it different?
You won't notice much of a difference between how you use a VoIP phone system versus a traditional landline. The difference is how your voice is transmitted from one place to another. Since you already have an internet connection why pay more for a phone line when your IP works just as well?
How does is save me money?
In most cases organizations pay less on their phone bill after switching to VoIP. Up to 50% less in fact. While you're still paying per line, the cost per line is much cheaper than with a traditional phone lines.
Is it difficult to switch?
Not if you already have highspeed internet. We'll take care of everything on the back end so as soon as you're ready to switch over it'll feel like just a plug in and go.
Why switch now?
Everything is heading towards the internet, and it won't be long before traditional landlines become obsolete all together. Make the switch on your terms, don't be forced into it later.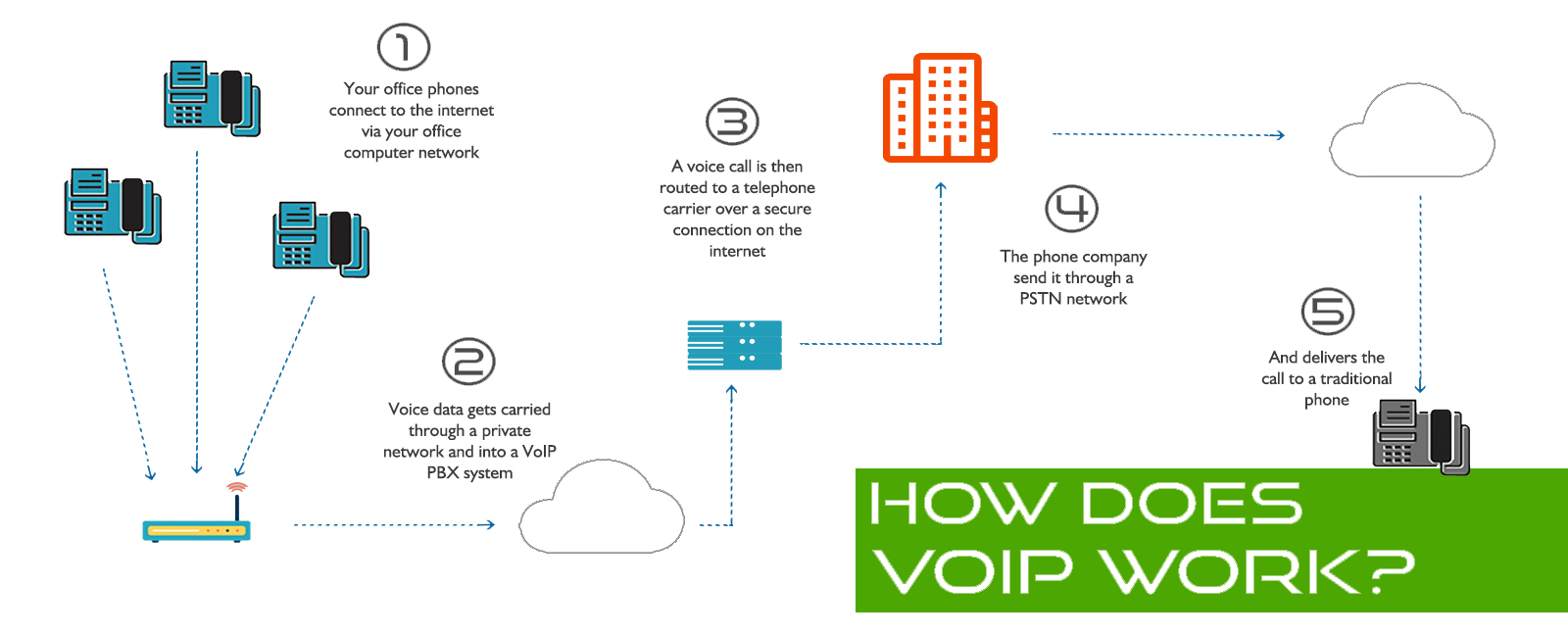 Focus on your business while reducing your overhead costs.  We want you to know that you can count on us, not just as your IT support, but also as a trusted business partner.  By working with our dedicated team of experts we can help reduce your downtime, provide round the clock monitoring and protection for your important data so you can access it at any time.
With an unbeatable response time, we don't leave you hanging.
NW Technology offers three levels of coverage to meet your business needs and your budget.
Our agreements are designed with the flexibility to meet your needs that cover basic support and monitoring to full service turn-key Information Technology departmental services.
Essentials
Unlimited Help Desk
1 Escalation Requests/Month
Basic System Monitoring
Software Update Service
Weekly Desktop Updates (MS, Adobe, Java)
Quarterly Server Updates OS
Annual Firewall Firmware Updates
Professional
Everything in the Essentials Plan Plus
4 Escalation Requests/Month
Antivirus subscription
3rd party application support
Assigned Account Technician
2 On-Site Tech visits/Month
Additional Preventative Maintenance Coverages
Comprehensive
Everything in the Essential & Professional Plans Plus
4 On-Site Tech visits/Month
2 hour response SLA
Network Equipment Monitoring
Advanced Server Monitoring
IT Project Manager Assigned
SOP Library
Training Services
Advanced Preventative Maintenance Coverage