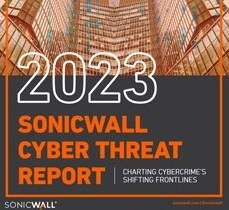 2023 Sonicwall Cyber Threat Report
Over the past year, cybercriminals faced with increasing media attention, heightened awareness and intensifying law-enforcement pressure began shifting away from established hotspots to new areas. As a result, organizations already dealing with macroeconomic pressures, supply chain challenges and continued geopolitical strife often found themselves confronted with a cyberattack.
2022 reinforced the need for cybersecurity in every industry, and every facet of business, as threat actors targeted anything and everything.
Click below to read the full report.