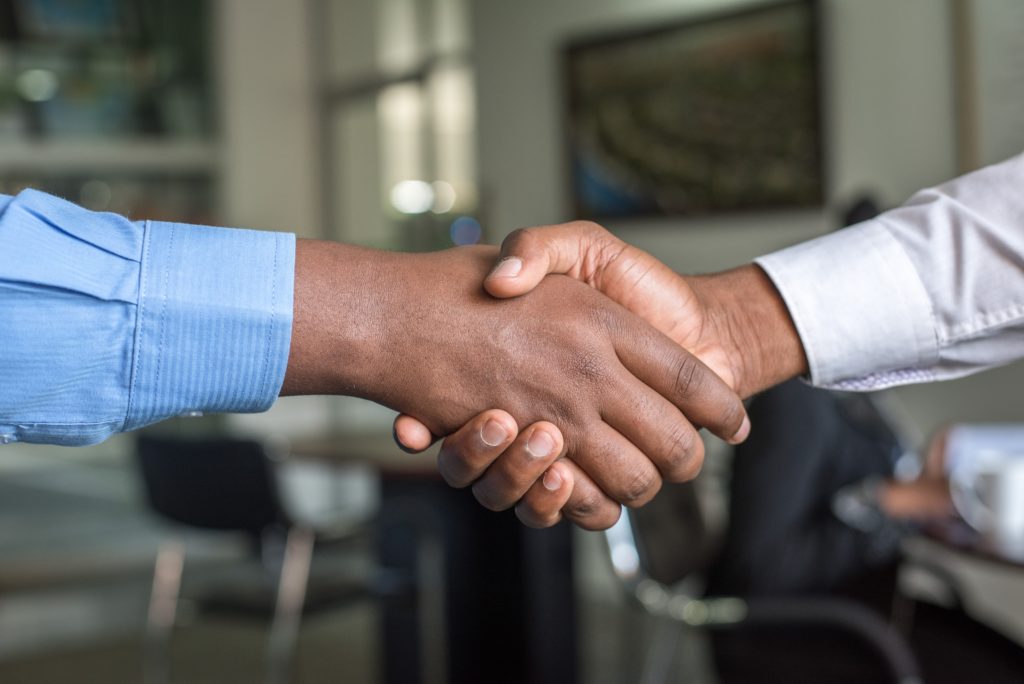 Don't Let 2021 Take You By Surprise – Partner With An MSP
The year 2020 generated seismic waves in how we do business. Employees were first in the office, then out of the office, then back and forth, with many companies landing on some kind of hybrid configuration to remain in business. The fluctuating demands on business IT were greater than they have ever been.
If you felt overwhelmed at work due the uncertainty of the pandemic and spent the year wondering how to maintain productivity in such an abnormal situation, it's time you start planning for a future where your technology adjusts seamlessly as your business needs change. Explore contracting an entire team of IT experts to get your business technology back on track. 2021 is the year to partner with an Managed Service Provider (MSP).
An MSP will help your business establish a flexible and reliable IT infrastructure that relies on a few key principles.
Preparation
The foundation for a solid IT infrastructure is fixing things before they break. We know, it's a big departure from the old "if it ain't broke don't fix it" mantra. However, if you foster a mentality in your business of chugging along with your current IT until you are forced to replace it, you're guaranteeing your IT is limited to only working under a very specific set of circumstances. If we've learned anything over the past year, it's that circumstances can change in an instant.
When you work with an MSP, like NW Technology, you get the opportunity to work directly with expert engineers to formulate a plan that is not only manageable financially, but achievable. It's about prioritizing what needs to be fixed immediately, ensuring your network is stable and secure and then planning calculated steps in a healthier direction forward. Your tech team will work with you to develop a reliable hardware replacement cycle, explore migrating to cloud storage for easy and secure accessibility, and ensure dependable backups are in order. None of those may be emergency fixes now, but preparedness in your IT is about putting your business in a place where you don't have expensive 911 fixes in the future.
Maintenance
There is one golden truth about technology: It is constantly becoming obsolete. You can spend thousands updating every inch of your IT infrastructure and it will all eventually be outdated. This is why managing your maintenance is key and depending on the size of your company, it's an overwhelming task for one person to manage.
MSPs offer a team dedicated to knowing your business inside and out. NW Technology utilizes Help Desk technicians to ensure that updates to your machines are being done regularly, field technicians make sure your hardware is physically taken care of with blow outs and other fine tuning, and Engineers help planning your IT infrastructure with the hardware best suited for your business and software needs, so your money is invested, not wasted.
Partnership
Working with a great MSP is not just about having techs to call when your printer doesn't work (although that is a nice perk). It's a partnership with a team who's as invested in your business's success as you are.
The ideal MSP partner isn't trying to get you to buy the best and most expensive equipment on the market, they're candid about what you need and what you don't, and in return you can trust their guidance is given with the best intentions.
Here's a great example of how partnering with an MSP can help you make smart business decisions that have an upfront cost, but save you money long-game.
VoIP phone systems are in high demand. In many cases they offer incredible cost savings and greatly enhanced functionality. The set-back is that often businesses don't have the IT infrastructure in place to handle the load of VoIP phones. It might require more switching capacity, or internet bandwidth, both upfront costs in addition to the new phones themselves. Although this might cause sticker shock at first, these are necessary for the success of your new communication system. The alternative is potential lost calls and slow internet across your business network.
This is just a sample of discussions a business owner or manager can expect to have when partnering with an IT expert who understands your organization and workflow. It makes a big difference when determining what investments are going to further your business, and what you could scale back on.
We hope 2021 brings better things than 2020 unleashed on many businesses (we know that's a low bar), and we hope you take the opportunity to invest in your IT and in turn invest in your business.