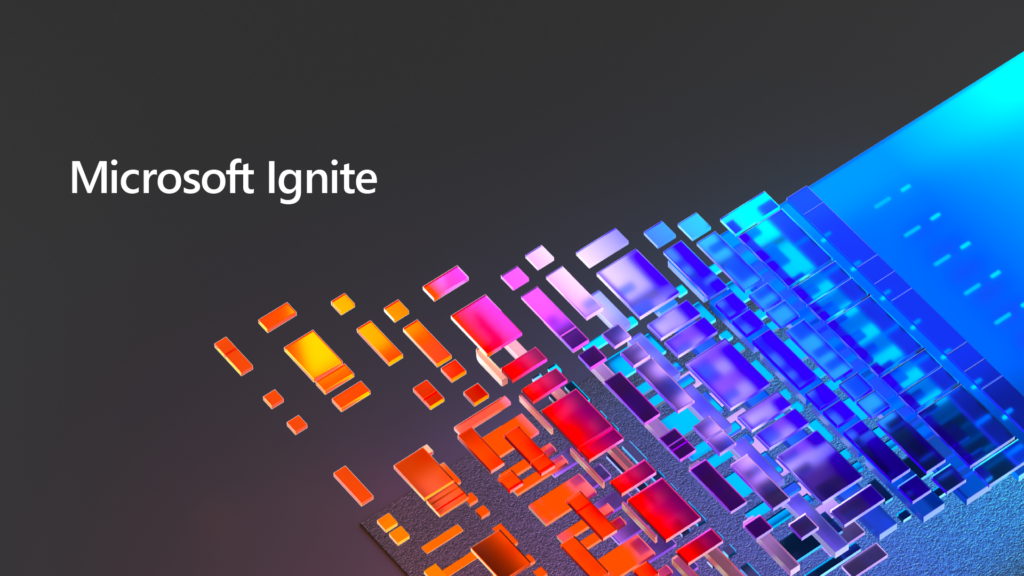 Microsoft Ignite 2020: Some Highlights
Microsoft hosts an annual conference for developers and IT professionals called Ignite. The purpose is to discuss upcoming plans for Microsoft's line of products, trends they see in the tech industry and often times there is a new product announcement or two.
To be expected 2020 was the very first virtual Ignite and probably the shortest, which is fairly on message considering Microsoft's assertion that it's time to make adjustments to how we've previously used technology to better fit the world we live in now. Admittedly, most of this information is geared toward the technology industry but there are some interesting highlights that some end users could find interesting and even possibly beneficial for how you conduct business.
New app enhancements:
An increase in technology use often means increasing tedious and repetitive tasks to track progress. To alleviate that frustration Microsoft is planning enhancements in its line of Power Apps including PowerAutomate. They're making the argument that their new line of PowerApps will help you adjust your workflows to fit better with the new workplace environment. Power Automation is already built into the Microsoft Lists App that was released a month or so ago, so it will be interesting to watch how these apps continue to develop as Microsoft makes the argument for a permanent hybrid workforce.
In addition, Microsoft Cloud for Healthcare was announced and will become available on October 30th 2020. This is a line of Microsoft Cloud Apps and Services designed to improve the healthcare experience specifically as many doctors embrace seeing their patients virtually.
Trend: Microsoft is planning on remote work to last for awhile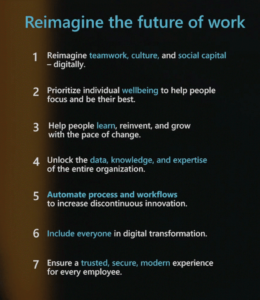 It's not just healthcare workers that are maintaining a hybrid work structure, this adjustment to COVID-19 spans across all types of industries. In response Microsoft is planning to put its efforts into what it sees as the future of work, according to the Work Trend Index. Their assertion is that not only is the hybrid of virtual and in-person work not going away anytime soon, but that it may never go away. Microsoft believes now is the time for businesses across all industries to invest in technology that allows for this possibility and for workers to thrive in that scenario.  This goes far beyond showing more faces in your Teams meetings, although that's also on the horizon.
We shifted dramatically to mostly virtual work early in 2020 and Microsoft is putting just as much emphasis into employee well-being as it is productivity tools because, in theory, a happy employee is a more productive employee.
Microsoft spent time highlighting it's Headspace meditation app and Teams integration that is coming in 2021 geared towards encouraging employees to spend intentional time refocusing on the tasks at hand. They also mentioned new Microsoft Teams Rooms devices, which are essentially large, built for virtual conference call TVs that integrate seamlessly with Teams.
Again, this is just a snippet of information that was spotlighted in this year's Ignite conference, there's plenty going on behind the scenes that will better support your business. If you're interested in checking out any of the sessions, they're uploaded for you to watch whenever you'd like! No ticket required! https://myignite.microsoft.com/